What is Your Part in the Great Commission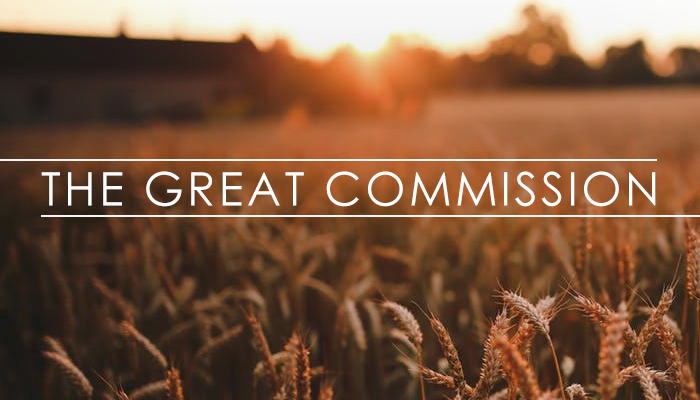 Jesus said in 
Matthew 28:19–20
 : "Therefore go and make disciples of all nations, baptizing them in the name of the Father and of the Son and of the Holy Spirit, and teaching them to obey everything I have commanded you. And surely I am with you always, to the very end of the age." Jesus gave this command to the apostles shortly before He
ascended into heaven
, and it essentially outlines what Jesus expected the apostles and those who followed them to do in His absence.
Help Us Share the Good News
Jesus Command about the Great Commission
So, What is the Great Commission?
We Are Ambassadors for Christ
2 Corinthians 5:20 20We are therefore Christ's ambassadors, as though God were making his appeal through us. We implore you on Christ's behalf: Be reconciled to God.  2 Timothy 2:15 Do your best to present yourself to God as one approved, a worker who does not need to be ashamed and who correctly handles the word of truth.
Mailing Address
The Great Commission Pledge (I AM for Christ Ministries) P.O. Box 144 Groveport, Ohio 43125